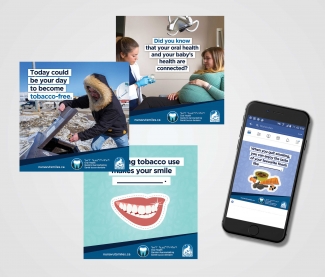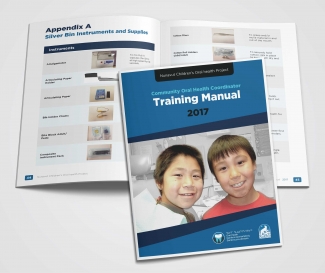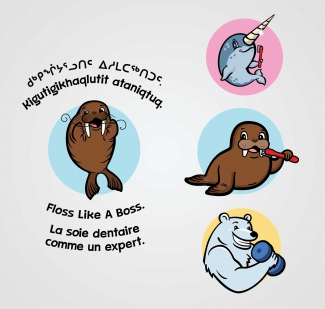 Oral Health Communications Materials
Government of Nunavut, Department of Health
Atiigo Media created a logo and usage guidelines for oral health care in the North with a strong visual identity to link all resources for the Oral Health program offered by Dental Services.
Atiigo created a bundle of social media posts on tobacco use and general oral health.
We also designed and produced print products for the program including a care manual for health professionals, teachers, parents and caregivers, promotional K-card resources on youth and baby oral health as well as pop-up banners and illustrated slogans. Several how-to videos on proper brushing techniques and a fun animated video on oral health were also produced.