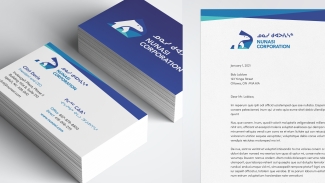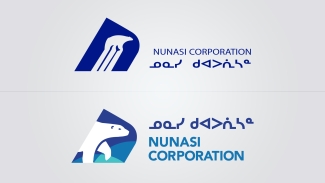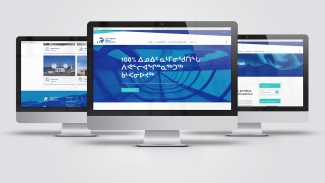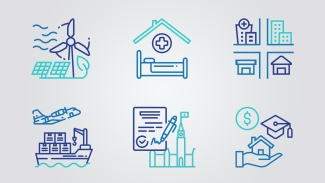 Nunasi Corporation Rebranding
Nunasi Corporation
Atiigo Media was approached by Nunasi Corporation to provide a fresh new look to their corporate brand and online presence.
The first component of the project was to give the brand's main identity (the logo) a much-needed update. Two approaches for the logo redesign were requested by the client: one concept using elements of the existing logo but modernized and refined, and another concept starting from scratch using new elements inspired by what they do and their geographical location (in Nunavut). After presenting a number of concepts for both approaches, the client chose the design showing a polar bear mid-stride moving toward the future with focus and determination.
In parallel with the logo redesign, we were tasked with developing a new, responsive website in 5 languages (English, Inuktitut syllabics, Inuinnaqtun, Inuktut Qaliujaaqpait, and French Canadian). The site serves not only as an overview of what the corporation does, but also as a source of news and career opportunities within Nunasi Corporation.
Atiigo also created a new overall brand identity by introducing an expanded colour palette, typeface selection and graphic elements. We then applied the new branding to corporate stationery (business cards and letterhead), presentation templates (PowerPoint), and email signatures.
The outcome of the project is an updated brand identity that truly represents a corporation with 45 years of dedication to the betterment of Nunavummiut through its investments.