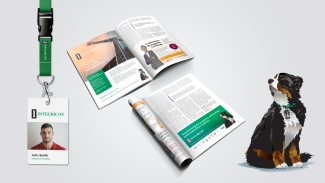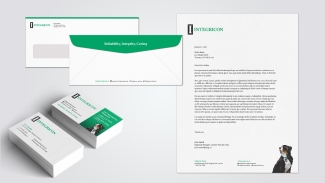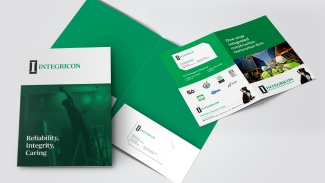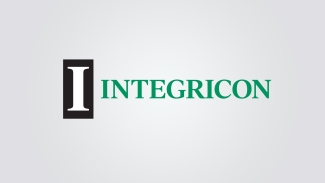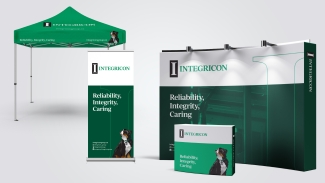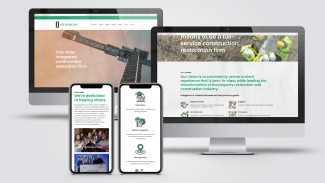 Integricon Rebrand
Integricon
Integricon Group is a growing multidisciplinary construction and property restoration company in southern Ontario. Atiigo Media was hired to mature the company's brand and overhaul a dated website.
We began with a competitive analysis of the property restoration market across Canada. In the analysis, we identified the need for Integricon to establish a unified physical & online presence and to capitalize on improving Google search results. In tandem with the competitive analysis, we also proposed potential improvements to the existing Integricon brand assets.
The first phase of the project involved establishing the Integricon visual identity. The existing logo was redesigned to better align with the maturity of the brand. Integricon's mascot, a Burnese mountain dog, also received a much-needed overhaul—morphing from a cartoon-like drawing to a loyal, stoic illustration. We also expanded the colour palette, introduced two brand typefaces and, finally, created a detailed visual identity guidelines document to share with the entire company.
In phase two, Atiigo applied the new brand identity to design corporate stationery, tradeshow displays, vehicle graphics, print advertising, email signatures, social media components and much more.
Also in phase 2, we collaborated with Integricon's executive and marketing team to identify intended audience, desired features and other aspects for the new website. Atiigo developed a completely modern custom Wordpress website to cater to Integricon's new brand identity. The new site launched in 2021 highlighting Integricon's various strategic business units, the company's corporate culture, and a wide variety of projects they've completed.
Atiigo's working relationship with Integricon Group continues with additional features coming to the website in the coming year.